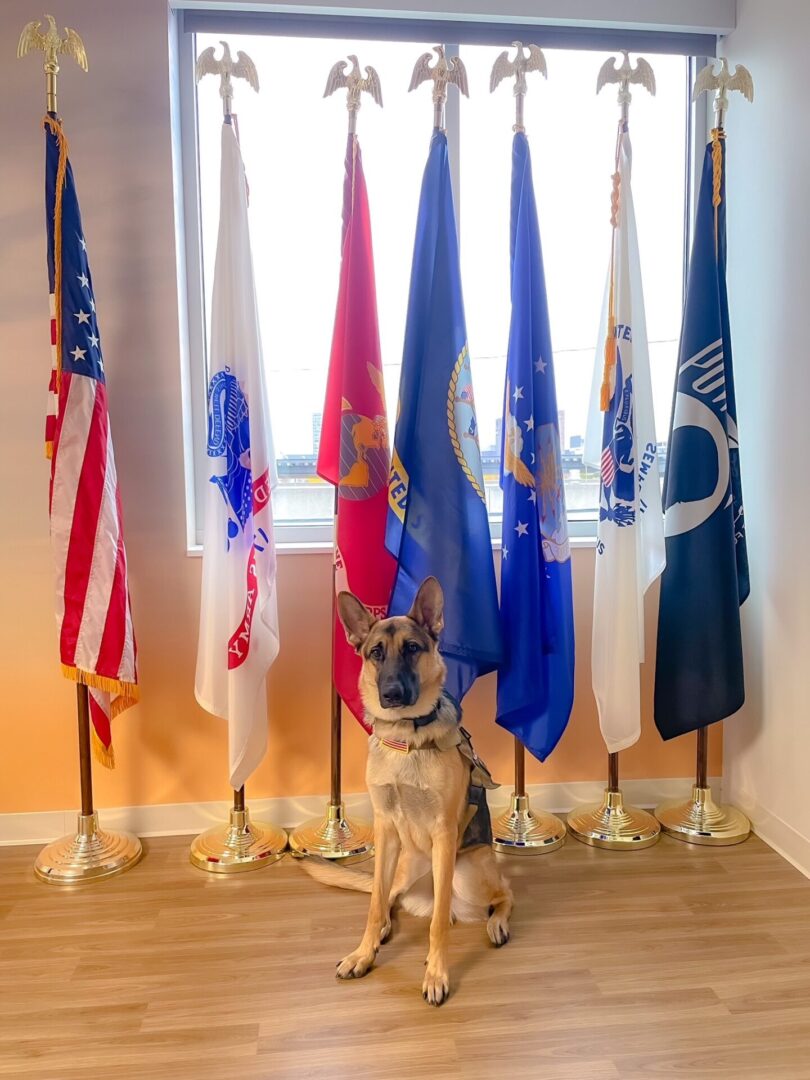 Best Quality Service Dogs Trained Specifically For Each Veteran
V.E.T. Service Dogs NFP is a non-profit organization, helping provide veterans suffering from post-traumatic stress, traumatic brain injury, and military sexual trauma, the best quality service dogs.
All our veterans are teamed up with a dog in training. Each dog is then trained specifically to meet the needs of the veteran it is training with.
Our training facility is based in Lyons, IL. We focus on our clients based locally, but also have existing clients from all over the country. Our trainers have extensive experience in providing the best care and training. We evaluate every dog that enters the program. Each dog that is accepted into our program lives with their veteran and they attend scheduled classes together. This allows the team to build a bond and learn together.
 We always make sure that the veteran and the dog are matched up to fit their needs. 
Now Serving Austin Texas Area
We are excited to announce we are now serving the Austin Texas Area. Class are being held in Liberty Hill with our amazing trainer Tiffany Skora Boundas. Her training location is an extension to our home training center in Lyons, IL. She prides herself in making sure every team goes through each stage of training (puppy, intermediate and advanced) in order to be a successful service dog team. This location is able to assess your personal dog to see if they qualify for the program. If you are interested attending classes at our Liberty Hill location please fill out the application on our website.